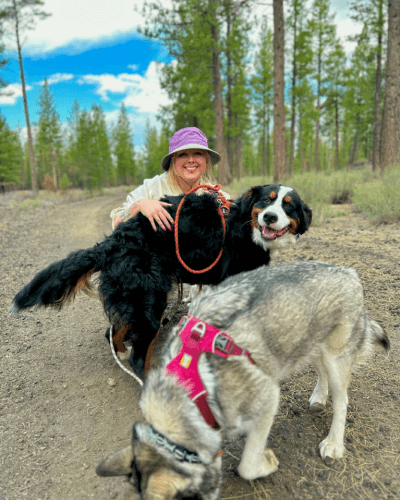 Ashley Shaver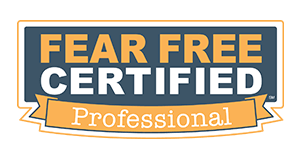 Practice Manager
Ashley grew up in Portland, Oregon where her love for animals blossomed at a very young age. She always wanted to pursue a career in pet care and was intrigued by the medical aspect of the veterinary field. After graduating with a Bachelor's degree from Portland State University, she volunteered for a few animal rescues and wrote grants for small no-kill shelters surrounding the greater Portland Metro area.
Outside of work she loves spending time with her husband Zachary, two Siberian Huskies – Apollo + Alta, Bernese Mountain Dog – Banks, Cavalier King Charles Spaniel – Oki, two cats – Steez & Riff, two rats – Yuki & Nomi, a bearded dragon named Sunny, and a new blue-eyed leucistic ball python named Margot.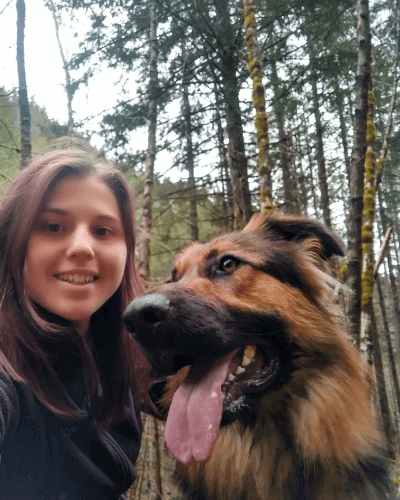 Allysa Neves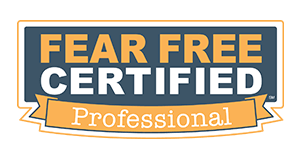 Certified Veterinary Technician
Allysa is a licensed Veterinary Technician and started at Sunriver Veterinary Clinic in January 2023. She has lived in Central Oregon since 2014 but she grew up in Keizer, Oregon.
Allysa is married and has one daughter. They also have 2 dogs named Riley and Rocco. Allysa and her family love to explore the outdoors, travel, and watch movies as a family. Allysa loves being a veterinary nurse because she gets to connect with clients and help their animals feel their best. It is a rewarding experience to be able to help animals.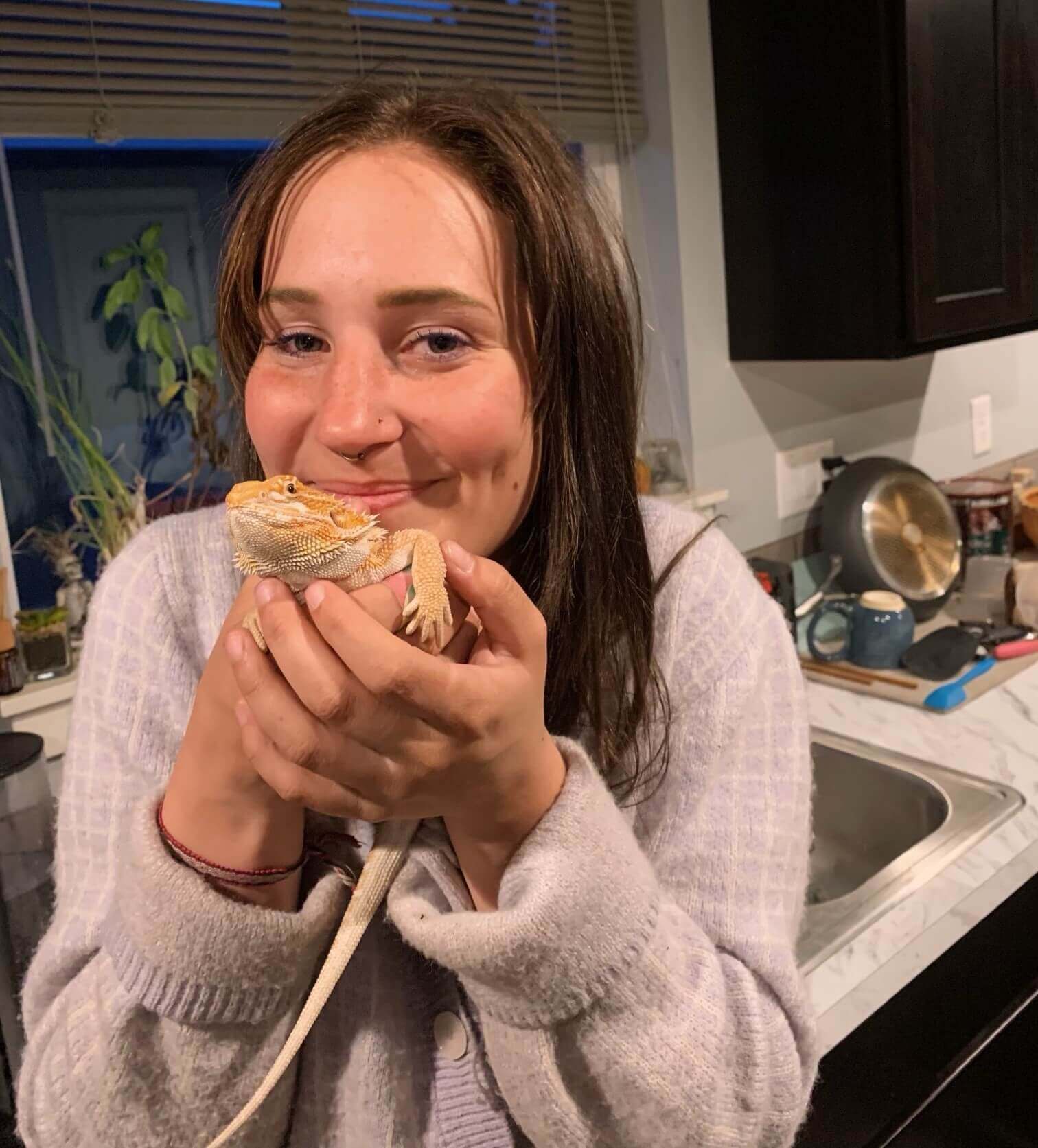 Phoebe Smoot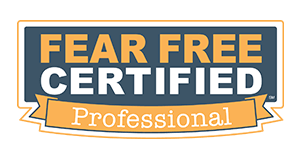 Veterinary Assistant
Phoebe has been working at Sunriver since September 2020 and has been a huge asset to our team. She grew up in Bend, Oregon—a place where you'd have to be crazy not to have a pet! Phoebe has always been around animals and knew she wanted to pursue a career that would allow her to be around animals all day. She loves helping clients keep their pets healthy and happy while creating lasting relationships with pets and their owners. Phoebe is just a dog girl living in a lizard world. She's happy to be here.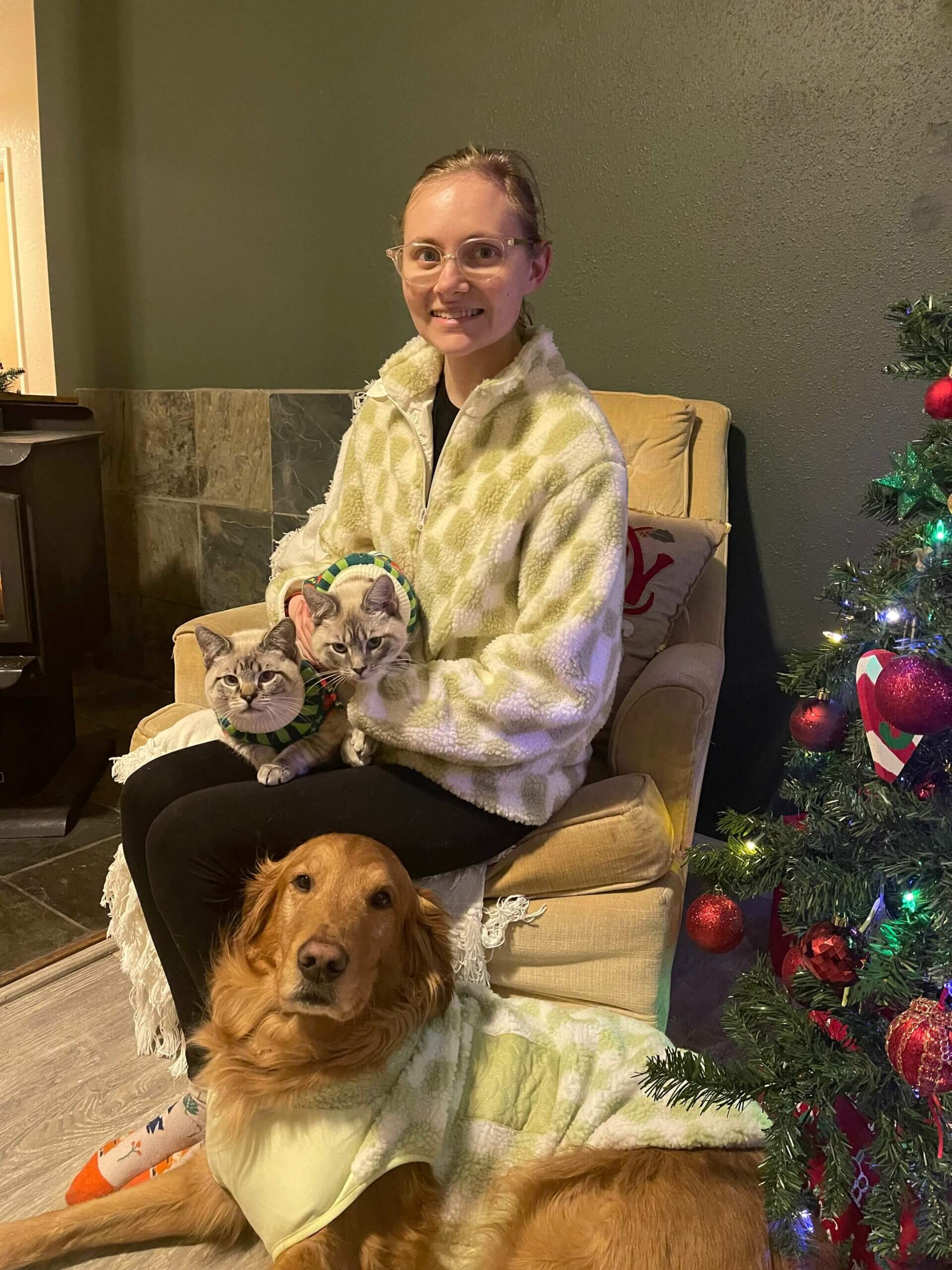 Shelby Skaufel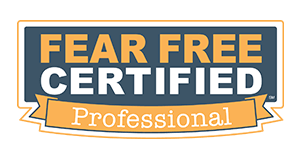 Veterinary Assistant
Shelby is the newest member of our team as a veterinary assistant and has been with us since May of 2022. She graduated from Murray State University in Murray, KY with a degree in Nonprofit Leadership in 2020. Shortly after graduation, she moved to Oregon with her family and started work in the veterinary field. She recently relocated to Bend to be close to family.
When Shelby is not at work, she enjoys spending time with family and her three dogs, Emmett, Russell, and Charlie, and her two Siamese kitties named Henry and Hazel . She can be found outside hiking and biking, but also indoors catching up on tv shows and crocheting. She is excited to be a part of the team.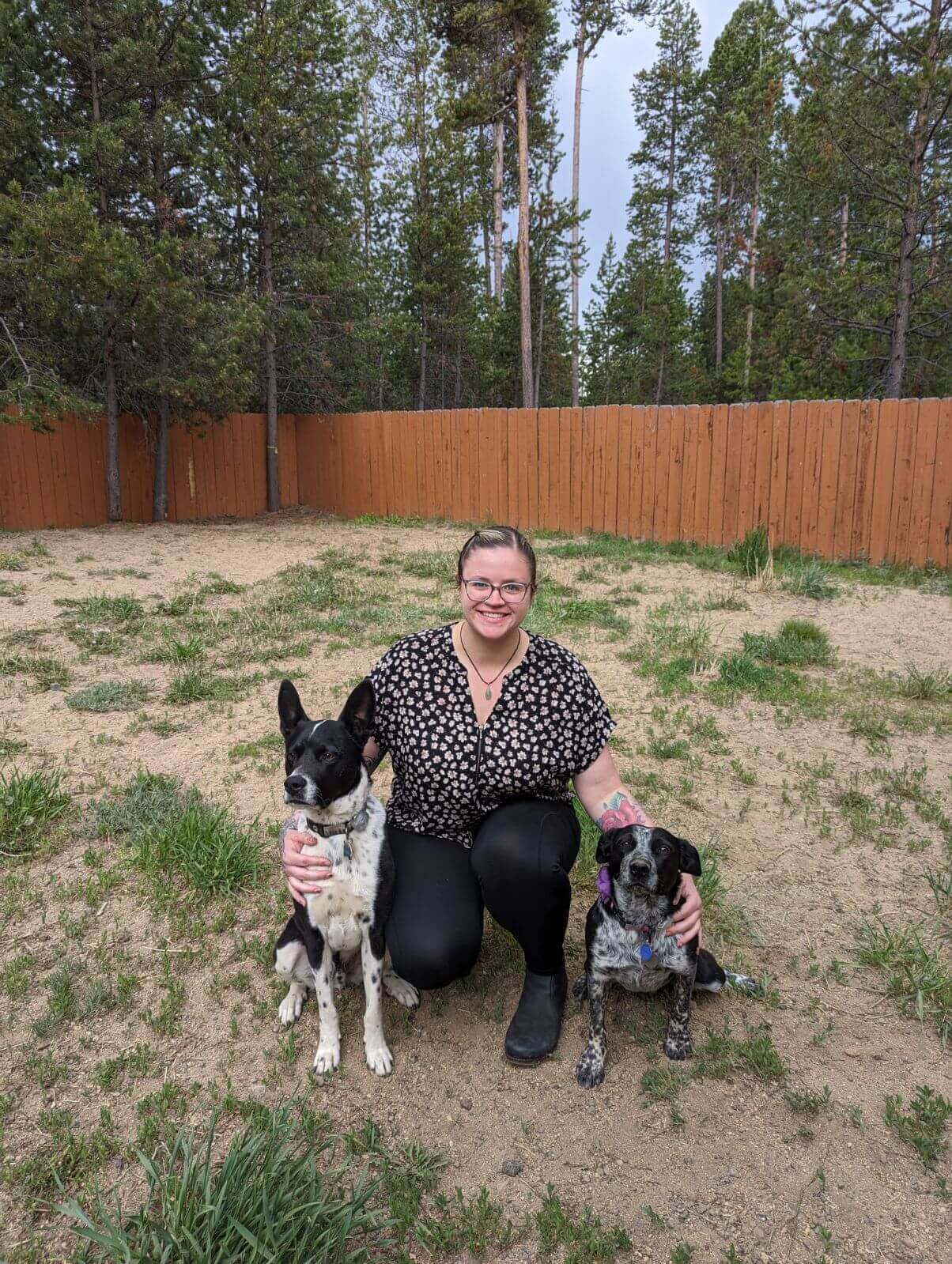 Amanda Stoeckel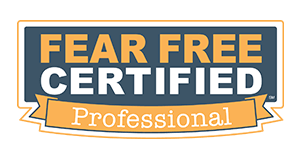 Veterinary Assistant
Amanda comes to us with years of experience. She started as a kennel assistant in Las Vegas, Nevada before working her way up to veterinary nursing and moving to Bend, Oregon in 2015. She loves bonding with animals and their owners with a fear free approach. In her free time, you can catch her rollerblading, paddleboarding, kayaking or hiking with her rescue pups, Svensen and Lucy. She also loves good horror movies and getting lost in mystery/thriller books.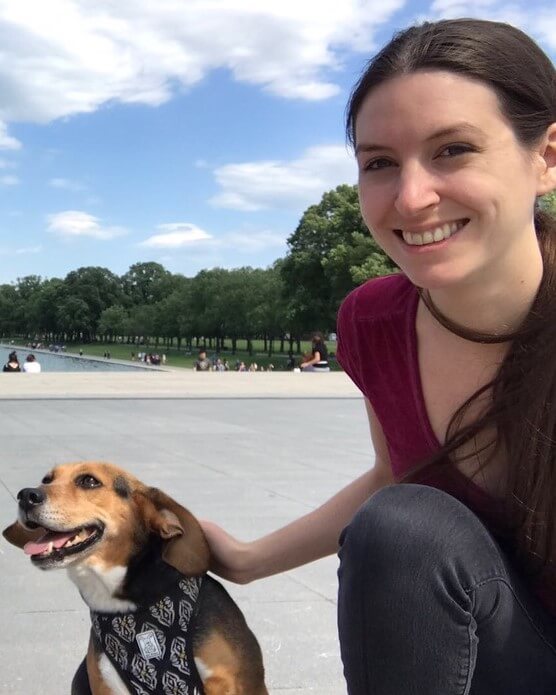 Elena Chadwick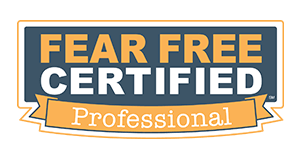 Client Care Specialist / Office Manager
Elena is a new member of our team and has been with us since April 2022. She is one of our client care specialists + support staff.
Elena attended college at American University in DC and spent 10 years in Virginia before moving to Bend in June of 2021 to be close to her family. She has always loved animals and enjoyed caring for them, whether they're puppies or parakeets.
In her free time outside work, Elena volunteers with local animal rescue organizations, goes rockhounding, and plays tabletop roleplaying games. Elena loves to travel and has road-tripped across the country three times so far. Elena's rescue beagle Missie is her faithful copilot and goes on all of her adventures.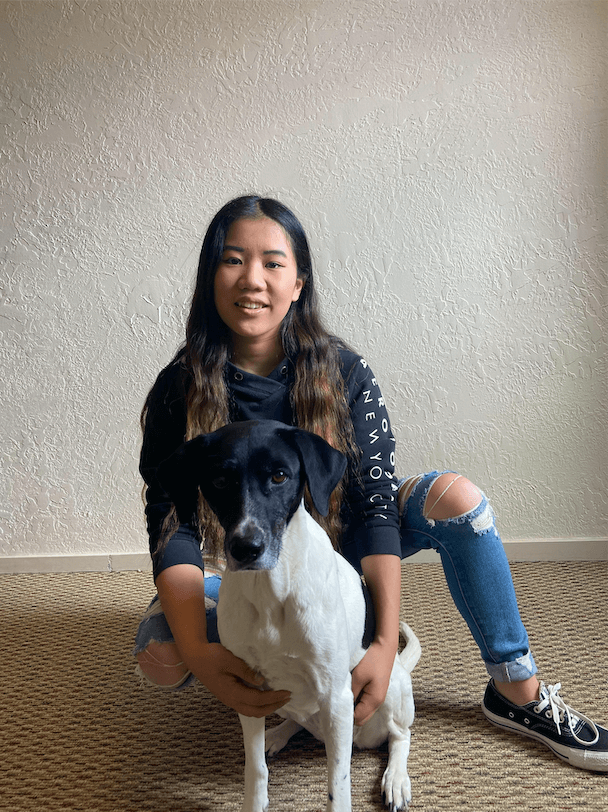 Emma Chenault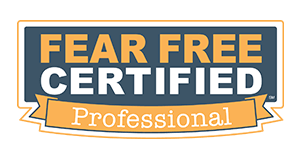 Client Care Specialist
Emma has been with us since April 2021. She is one of our client care specialists + support staff.
Emma has traveled to the Sunriver area for years and absolutely loves it here. She finally officially moved to the Sunriver area about 6 years ago. Emma has always loved animals and loves to greet all patients when they walk through the door. She grew up with a lot of animals – of all different kinds. In her free time, Emma loves going on walks with her dog Stella, and hanging out with her cat Meema. She is currently attending vet tech classes at COCC and hopes to become certified. She loves to play games and spending time with her family.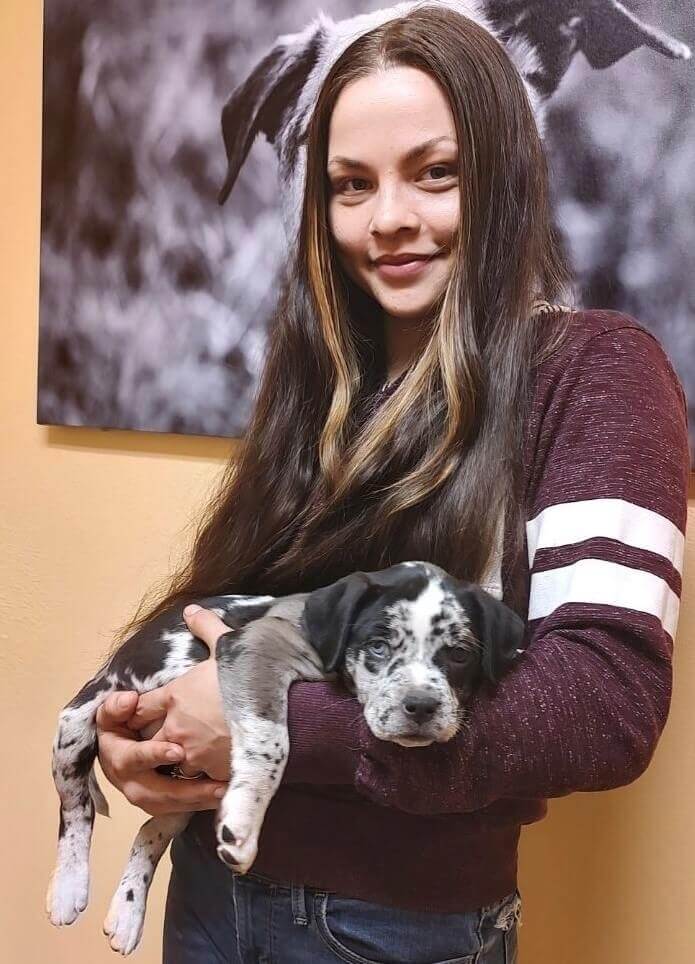 Chevelle Sevey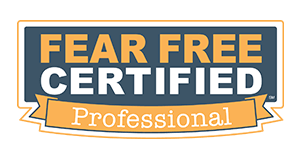 Client Care Specialist
Chevelle is a new member of our team and has been with us since April 2022. She is one of our client care specialists + support staff.
Chevelle was born in Clearlake California, where she was raised until she started her first year of highschool. Her sophomore year of highschool she moved to Oregon where she's been living for the last 7 ½ years. She has always dreamed of having a career in veterinary medicine. Chevelle was raised around animals of every shape and size, and has developed deep, empathetic, understanding for even the most unusual pets. Her experience with management, and customer service has helped to shape her into an extremely warm, and welcoming individual. In her spare time she enjoys hiking with her dogs Emmett and Kobe, camping, working out, or cuddling with her cat Sterling. She plans on pursuing a veterinary technician career in the near future.